"Color is a power which directly influences the soul." ~ Wassily Kandinsky. True, indeed!
Colours can say a lot about what you think, feel, and believe. When it comes to logo designs, colours mean business! Choosing the right colour in your logo design is not child's play.
It's the month of February, the month of love and celebration. Pink is a colour often associated with love and delicateness. If your brand is centred around women then pink is the ideal colour for your brand's logo. Owning a feminine brand is not easy, there's helluva competition among who sells the best products to females. Many feminine brands, like Cosmopolitan, Barbie, and so on have used pink in their logos to catch the attention of their female audience. However, the pink colour is not only limited to just women-centric or feminine brands. In fact, a good number of popular brands have incorporated pink in their corporate logo design to stay trendy – Haier, LG, Johnson & Johnson, Dunkin Donuts, Taco Bell, and so on.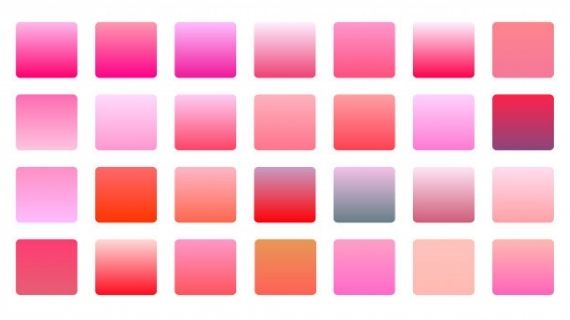 In today's blog, GB Logo Design, the quintessential logo design services centre in UK will tell you how the colour pink can transform your business's logo.
Makes your brand look amiable
Gone are the days when a business only meant business. Nowadays, businesses want to interact with their target clients or customers so that they can serve them better. Using pink in your logo design makes your brand look and feel friendly, hence, approachable.
Showcases your brand's fun and trendy side
Every brand has a fun and quirky side that they wish they could exhibit in front of the entire world. But not to worry anymore when you have pink on your side! Whenever we look at any pink logo, the first impression that comes to our mind is the brand being modern and fun.
Fifty shades of pink
Pink has a variety of shades to choose from. Be it champagne pink, baby pink, rose pink, flamingo pink, lavender pink, salmon pink, fuchsia pink, and deep pink, every shade of pink says a unique story.
Absolutely hit among the young audience
Want to grab the attention of young generation? Well, pink is the ultimate colour. Kids and teens love pink and so should you by including this colour on your business's logo design.
Do you want to own a professional and custom logo design at economical rates? Contact GB Logo Design, the affordable and best logo design company in the UK. We value our UK clients a lot, that's why we give them the liberty to customise their own logo design package. Place your order by clicking on our Logo Design Packages in the UK  page.
**Avail GB Logo Design's End of Season Offer – 25% Off on all logo design packages. Offer valid for a limited period.**